Update: December 2017
Swift sandbox is going to be deprecated. I'm testing some new tools and sharing my experience in the new IBM swift tools post.
Update: September 2017
Many things were changed in the Sandbox since this post was originally created.
Some improvements in IBM Swift Sandbox:
Added possibility to choose the Swift version!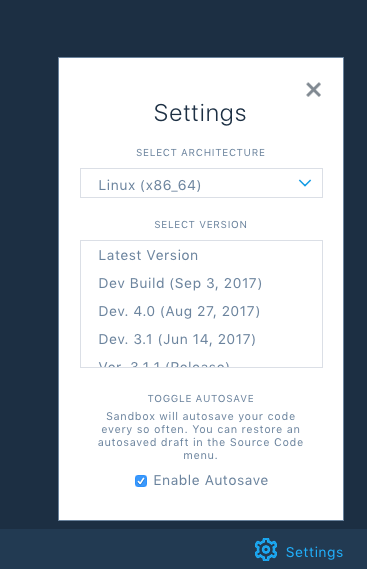 "Users can now try out certain packages in the Sandbox, through the IBM Swift Package Catalog."
Better autocomplete and compilation error messages.
The mobile experience is significantly better. Partially due to multiple bug fixes, partially due to the phone upgrade.
<!–-break-–>
Original post
Some time ago I was looking for a good Swift web interface.
Back then I discovered few similar websites but none of them touched my heart. Today I checked again and discovered a nice project from IBM – IBM Swift Sandbox It has all features that I was looking for:
responsive design — so I can use it on my phone,
code highlighter — to please my eyes,
it's fast!
and, as a bonus, it even has an auto-completion feature.
Sometimes it is not very convenient on 4 inch iPhone screen, but it is still better than other alternatives.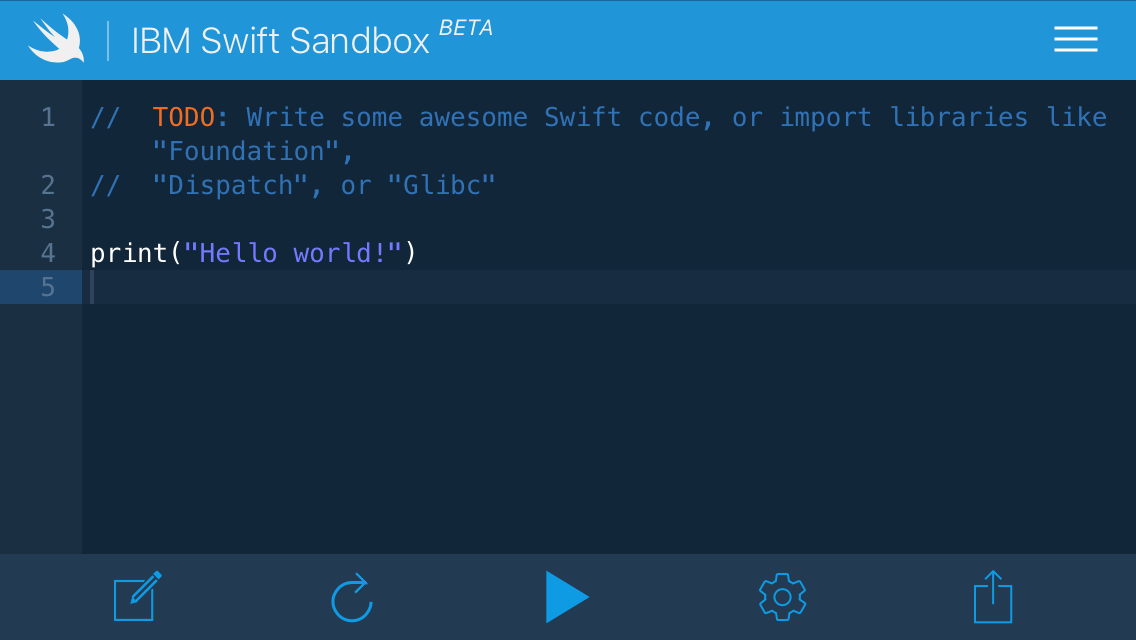 IBM Swift Sandbox on iPhone IBM Swift Sandbox on iPhone Some other websites I used for comparison:
---
Pros:
Relatively responsive (see "Cons").
The source code can be easily shared through a link.
Cons:
Slow to compile,
On smaller screen requires scrolling a lot.
Pros:
Can import swift playgrounds.
Gives the possibility to collaborate with other people (I'm not sure how useful is this feature).
Cons:
Not responsive at all.
Last time I opened it I was unable to get any output from it.